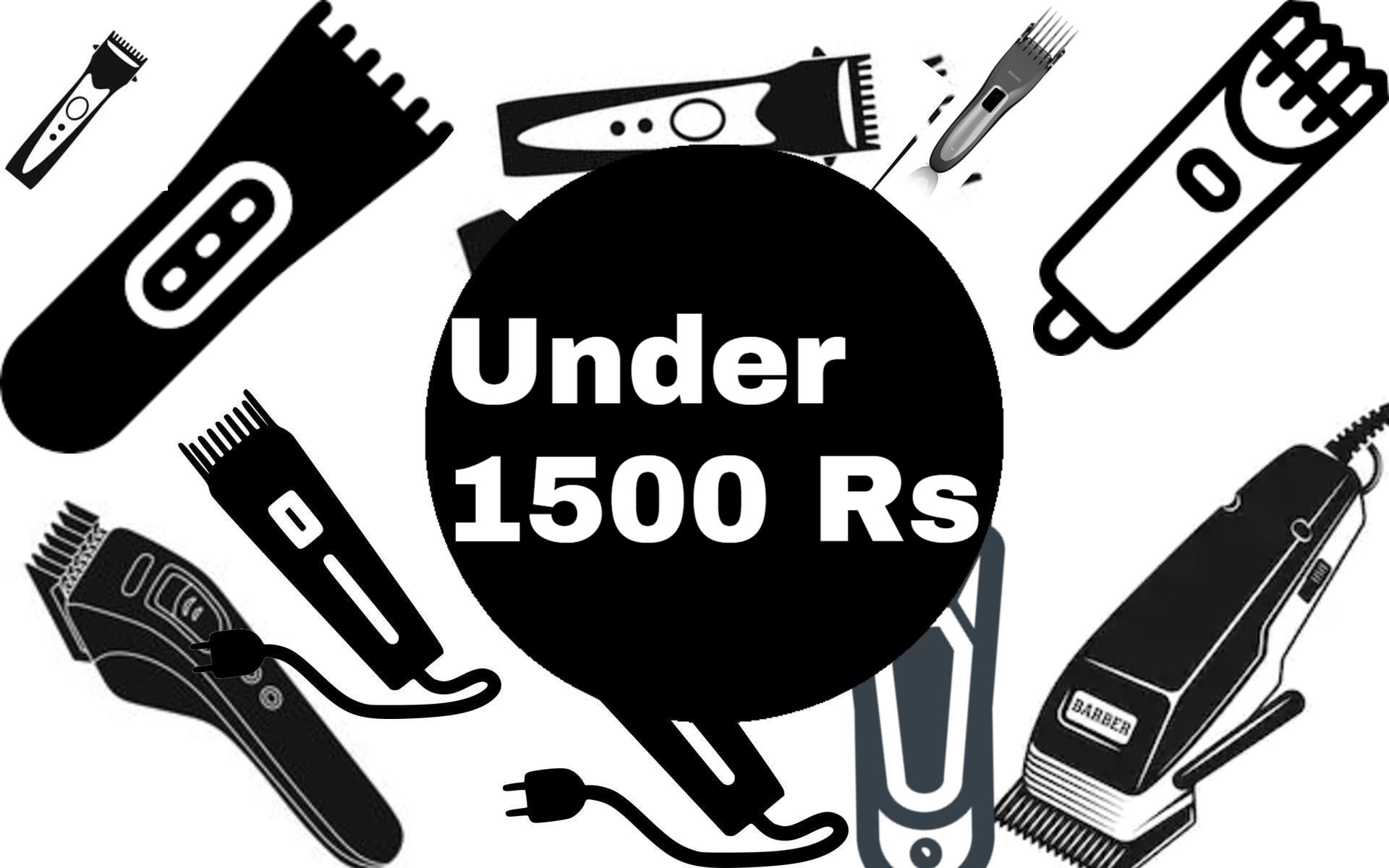 When it comes to grooming for men in India, the main focus is always their faces and that beard which may give you a sexy and bold look or maybe a dull one if not maintained properly. In such cases, a decent trimmer comes pretty useful which can take care of that long messy beard by giving you a dashing look. It becomes pretty easy for one to maintain the beard or even grooming the other parts of the body like underarms, chest as well as pubic hair when using the best trimmer, but finding the best one can be a tedious task for one especially if you are looking for a trimmer under 1500 INR.
We have made this task of researching easy for you by finding some of the best trimmers under 1500  after reviewing many best ones. Unlike cheap trimmers which you can buy under 500, you must look at some other best trimmers for men with a little more budget which means they can stay last longer than cheap ones. Here are some Best Trimmer Under 1500 Rs in India which you can buy.
Best Trimmer For Men Under 1500 Rs
1. Philips QT4011/15
This trimmer has one of the best and smoothest trimming qualities over any thickest or hard beard. It has Durapower technology which makes it work for at least 60 minutes cordless even after 1 hour of charging. The skin-friendly rounded tip makes it more convenient to trim and doesn't creates any irritation. The Titanium coated blades make it sharper which gives you a top-quality smooth trimming experience without any nicks and cuts. With its 20 lock-in settings from 0.5mm to 10mm with 0.5mm precision lets, you set the length of the beard you needed.
The head is detachable which makes it easy to clean after you are done with trimming, all you need to do is, remove the head and wash it under/with water, let it dry for few minutes, and it's ready to use again. It also has a battery indicator which means you will know when the battery is low, empty, full, or on charging mode. If you are fond of the Philips brand then this could be one of the best Philips trimmer under 1500 that you can buy.
4. Mi Corded & Cordless Waterproof Beard Trimmer

This is another best trimmer under 1500. Mi Corded is one of the best waterproof trimmers which is having self-sharpening blades with the skin-friendly rounded tip to give you a smooth touch with your every trim. In terms of its length setting, it has 40 length settings with 0.5mm precision with two combs. Also, the performance and runtime of this trimmer is ordinary as it gives you 90 minutes of runtime with just 2 hours of charging. It has a Unique quad edge design to reach tough spots effortlessly.
3. Philips QT4001/15

Philips has shown a decent job in the era of grooming accessories and one of them is Philips QT4001/15 trimmer. It gives you a long-lasting performance due to its Durapower technology. It can run up to 45 minutes after 10 hours of full charging, however, it should be charged for uninterrupted 8 Hours before initial use. It performs pretty smooth, the blades or combs of this trimmer has rounded tip which lets it slide easily on your skin and cut beard smoothly and effectively. It has self-sharpening stainless steel blades that lightly brush against one another while you use it and stays sharp last longer. With its 10 length setting from 1mm to 10mm with 1mm precision, you can style any lengthy beard. The charging indication lets you know while it's on charging mode. Not only beard and mustache, but it can also be used for body grooming.
4. Panasonic ER-207-WK-44B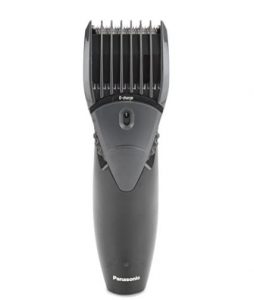 This amazing trimmer from Panasonic works corded as well as cordless so you don't have to worry about charging it before using, as you can always use it instantly, corded. It gets completely charged in12 hours and gives you an ordinary and powerful trimming experience for up to 40 minutes continuously. It has a length setting of 0.5 to 18 mm in 13 steps. The head of this trimmer is washable which you can easily remove and wash under the tap to remove the hair stuck in between its head. The stainless steel blades of this trimmer give you high performance with precision.
5. Panasonic ER-GB30-A44B
When it comes to buying trimmers in India under 1500 Rs then Panasonic ER-GB30K is a pretty good option always. The review of this trimmer is pretty excellent in all major e-commerce sites, including Amazon.
This superb trimmer with a decent design made of Japanese blade technology. This trimmer can give you around 30 minutes of continuous runtime after having a fully charged battery. With this trimmer, one can trim with a range from 0.5mm to 18mm. It has stainless steel blades which makes it even sharper to quickly cut even thick and hard beard and gives you Precision cutting with a 45° edge. This trimmer is battery operated and non-chargeable although with AAA battery with a charger you are good to go.
6. SYSKA Ht750
This ultimate trimmer from Syska comes with self-sharpening stainless steel blades with over 20 length settings to keep your style versatile from the range of 0.5mm to 10mm. The best part about this trimmer which you may not get with some other ordinary trimmer is that it gives you rapid charging and with just 1.5 hours of charging it gives you over 90 minutes of uninterrupted trimming experience. Another plus point with this trimmer is that it can be used either corded or cordless. This Beard Trimmer under 1500 has self-sharpening blades to maintain its sharpness with every trim.
7. Kemei KM-27C
Kemei KM-27C is a heavy-duty professional multi-purpose trimmer for men as well as for women. It can run corded as well as cordless and can give you up to 40 minutes of cordless performance after 8 hours of full charge. It also has a charging light indicator. This trimmer cuts your hair with perfection and using its attachment combs one can set the length of every trim which it performs without any obstacle.
Conclusion:
These best trimmers under 1500 rs are very selective once and you can choose one from them if you want to have a long-lasting trimmer that can fulfill all your trimming needs. Unlike most of the cheap trimmer, these have some quality features which you can get only in some quality product as these ones.