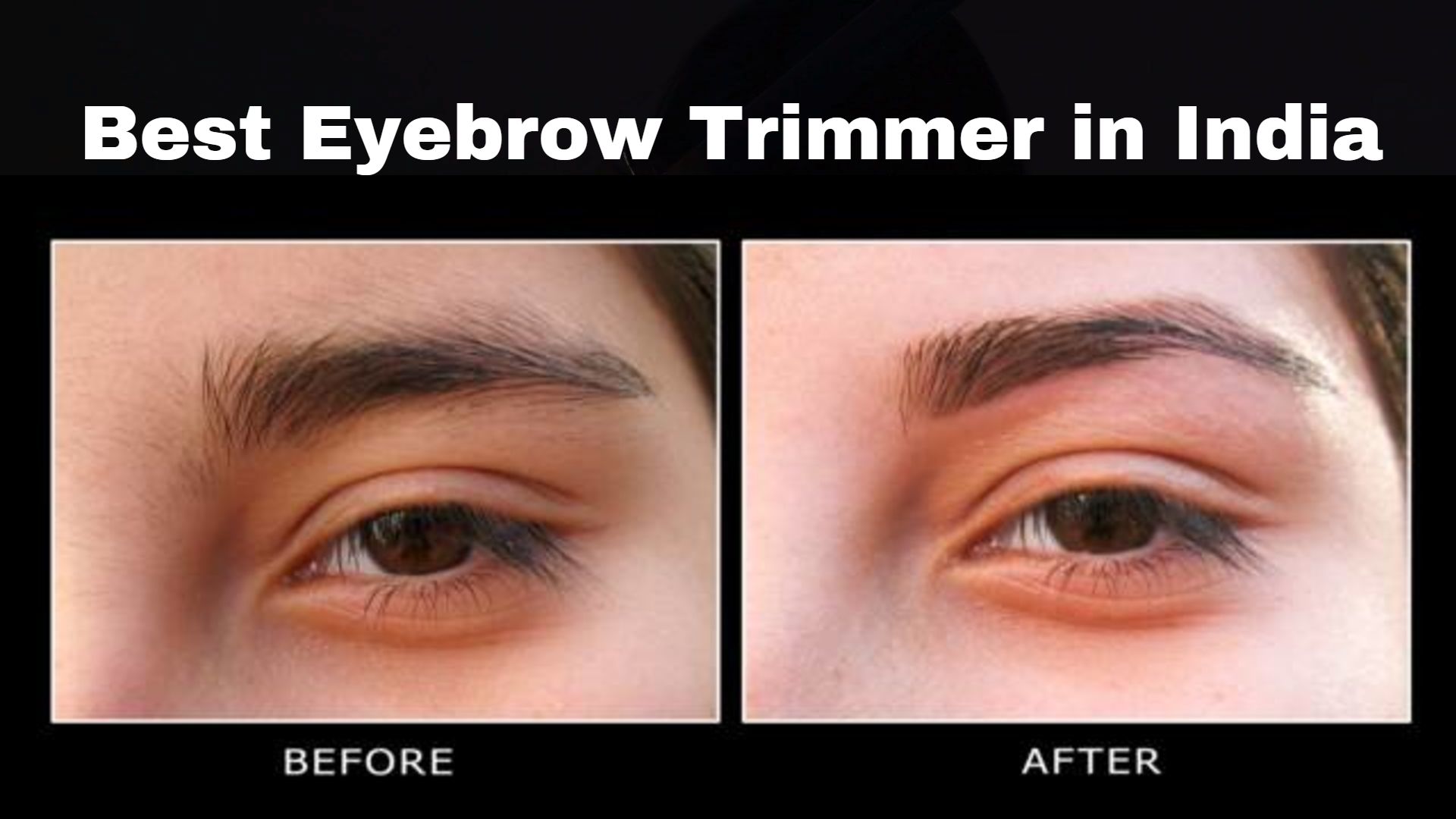 Apart from makeup on your face, the fancy and on-the-line eyebrows do affect your appearance and make your face look more appealing. But maintaining those eyebrows can be a tedious task sometimes, especially when you are visiting the beauty parlor in every few weeks and spending thousands of rupees every time just to trim some extra hair from your eyebrow.
But the time has changed and you have the technology now to trim your eyebrow with ease at home using eyebrow trimmers. If you are tired with those painful methods of waxing or trimming your eyebrow with thread which can be extremely painful for any newbie(if you are doing it for the first time) then you should not worry anymore, As there are various best eyebrow trimmers which can fulfill your need to trim your eyebrow in a very convenient way.
Here are some of the Top Best Eyebrow Trimmer in india which you can buy online, check out this amazing list and find one for yourself.
Best Eyebrow Trimmer For Women and Men 
1. Veet Sensitive Touch Expert Electric Trimmer for Women

This Veet electric trimmer is one of the best eyebrow trimmers which helps you style your eyebrow precisely and in a convenient way. It is also ideal for upper lip, sideburns, and even for the bikini lines. Using this trimmer you can easily remove any unwanted hair in one go. The head of this trimmer is very adjustable and to reach every curve smoothly. It has dedicated accessories included to achieve precise shaping and styling and also includes a carry pouch to carry it anywhere.
By using this trimmer you can easily maintain eyebrows and make your face look more appealing in front of anyone.
2. Touchbeauty Wet & Dry Electric Trimmer
This Eyebrow hair trimmer quickly and safely removes unwanted hair and is good for removing eyebrow hair, facial hair, body/bikini hair
 as well. The Hypo-Allergenic stainless steel trimmer head of this trimmer is specially designed for safe and skin-friendly trimming experience and saves your skin from any nicks and cuts.
Its eyebrow trimmer features double-sided blades with different lengths for precision cutting and it efficiently and gently trims facial hair for a flawless result. The Pen-sized body of this trimmer makes it compact and handy. It is powered by 1 AAA battery.
3. Flawless Eyebrows Trimmer for Women
This is a very lightweight yet exclusive eyebrow trimmer for women / ladies which is easy to handle and use, the only thing which you should know before using it that: Skin should be clean, meaning there should be no makeup or creams, Pull the skin tight! Move the unit in small, circular motions, side to side, tilting or twisting it, if necessary and you are done.
This is one of the best pain-free alternatives if you are unable to wax or tweeze your eyebrow. The precision head of this eyebrow trimmer is to be used on the top and bottom of the brow and in between eyebrow, to instantly and painlessly erase unwanted and stray eyebrow hair, without the pain of plucking. It is one of the best yet cheapest/affordable eyebrow trimmer that you can buy.
4. Philips Norelco NT1500/49

Philips Norelco NT1500/49 trimmer is fully washable for easy cleaning and care. It is an ideal facial hair trimmer and works great as an eyebrow hair trimmer. This Philips eyebrow trimmer can also be used as a nose and ear hair trimmer. You can style your eyebrow with this trimmer as it comes with a special eyebrow trimming tool and provides an eyebrow guard for quick and even trimming. It also, trim unwanted hairs on your nose and ears without any pulling or injuries. Overall this amazing trimmer makes your facial hair trimming experience hassle-free.
This trimmer is battery-operated and requires 1 CR2 lithium battery, so you don't have to worry about the hassle of operating corded appliances. It can also be carried at in any travel pouch and can be used anywhere you want.
5. Braun FG 1100
Braun FG 1100 is one of the female's trimmers which is only 
manufactured for performing various grooming task including eyebrow trimming for women. It comes with Silk-Epil Bikini Styler, High Precision Head, 8mm and 5mm trimming comb and has slim bikini shaping head so you can trim precise lines, shapes or contours. Its high-precision head is also ideal for styling eyebrows. It gives you the freedom to be creative to trim almost any part of your body and you can get creative, even in the most sensitive areas without irritation.
6. Remington Mpt3800

Remington Mpt3800 removes stray hairs anywhere, especially around eyebrows. It has dual-sided blades that make precise, easy, and effective trimming experience. The Pen-shaped handle and pivoting head allows for easy maneuverability and is perfect for facial hairs, nose, ear, neckline, ankles, knees, feet, and more. It's also perfect for travel and quick touch-ups! It requires a AAA battery which is included with it.
7. Nova NLS Facial/Eyebrow Trimmer for women

This is one of the best eyebrow trimmers you can buy online under your budget as well as gives you perfect features to make your eyebrow looks fancy and appealing in front of anyone. The hair removal trimmer kit comes with it gives you quick & simple facial care, unwanted hair remover & is perfect for daily use.
This trimmer lets you do quick eyebrow shaping and touch-ups on the go.
So, these are the best eyebrow trimmers that you can buy online. The above-listed trimmers are not just for women but also for men as well, so check out and find the best trimmer for eyebrow for yourself.